ABOUT THE AUTHOR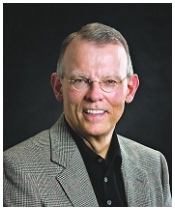 Nelson Johnson, whose family's presence in Atlantic County predates the founding of Atlantic City, is a lifelong resident of Hammonton, New Jersey. He practiced law for 30 years and was active in Atlantic City and Atlantic County politics through much of that period.
As attorney for the Atlantic City Planning Board at the time of the approvals for many of the casinos, Johnson was inspired first to make sense of Atlantic City and later to write an objective political history. The interviews, research, and writing involved in preparing Boardwalk Empire span nearly two decades.
Johnson's follow-up to Boardwalk Empire is The Northside: African Americans and the Creation of Atlantic City, coming November 2010 from Plexus Publishing, Inc.